THE RECORD THAT ALMOST WAS
Jan Martic has been chasing light-tackle world records for decades.  Perhaps her greatest accomplishment came ten years ago, when she caught a 642-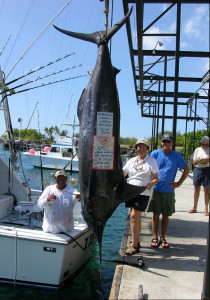 pound blue marlin on 20-pound-class line to set the Ladies' 20-class Pacific blue marlin record.
For that catch, and all of her fishing adventures, her husband Milos was always at her side. Milos' dedication was particularly amazing because he, himself, didn't fish.  He was always there to support Jan and help her enjoy her own accomplishments but never to reel in a fish.
When Milos passed away a year ago, every aspect of Jan's life changed dramatically.  Milos was determined, however, that Jan keep up her quest for records.  Before he passed, he told her that he wanted her to keep fishing.